55 years…and still touring! Chicago is celebrating their 55th anniversary with a week-long focus on their impressive tenure on Classic Vinyl (Ch. 26).
Tune in to Classic Vinyl's "Feeling Stronger Every Year: Chicago at 55" from August 8 through August 14 to hear hourly airplay and commentary before songs from founding members Robert Lamm and Lee Loughnane along with lead singer Neil Donell.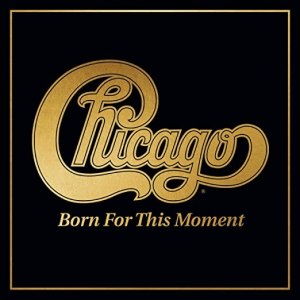 Formed in 1967, Chicago has 23 gold, 18 platinum and eight multi-platinum albums. With over 100 million albums sold, they are one of the most successful bands in history.
The legendary band is currently touring behind their just-released 38th album, Born For This Moment (aka Chicago XXXVIII). Check out the album tracklist below, and see Chicago's tour schedule here.
Learn more about SiriusXM's Classic Vinyl channel here.
Born For This Moment Tracklist
1. "Born for This Moment"
2. "If This Is Goodbye"
3. "Firecracker"
4. "Someone Needed Me the Most"
5. "Our New York Time"
6. "Safer Harbours"
7. "Crazy Idea"
8. "Make a Man Outta Me"
9. "She's Right"
10. "'The Mermaid' Sereia Do Mar"
11. "You've Got to Believe"
12. "For the Love"
13. "If This Isn't Love"
14. "House on the Hill"